ATLAS WORKFORCE IS LOOKING FOR EXPERIENCED CONCRETE FINISHERS AND FORM SETTERS
PAY RATE $17.00 to $21.00 based on experience.
MON TO FRI 7AM (until shift is done)
TEMP TO PERM POSITION
***MUST HAVE RELIABLE TRANSPORTATION***
Please call Bernard for more details@ 651-362-3909
At Atlas Workforce we're dedicated to providing hassle-free hiring. So, what does that look like? From finding the right person for the job to managing the process, we're helping reduce turnover risk at every step. We cover what could go wrong and minimize risk and hassle by covering unemployment, worker's compensation, and payroll responsibilities.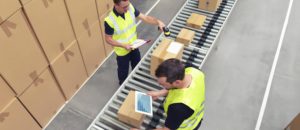 Atlas Workforce has the following shifts open for immediate start:
1st Shift 7am to 3pm $14.25
2nd Shift 3pm to 11pm $14.75
3rd Shift 11pm to 7am $15.25
3rd Shift 11pm to 7am $16.00
2nd Shift material handler $16.00
Mon to Fri 40hr
***MUST HAVE RELIABLE TRANSPORTATION***
Please call Bernard for more details@ 651-362-3909
When interviewing candidates, it's vital to look for qualified candidates to fit the job requirements AND fit with the company culture. Ideally, you're hiring someone who brings value, nuance, and differing skills to diversify your workforce capabilities. While you want them to be a good fit and find an environment they feel comfortable growing in, get to know your new hires by finding the skills and interests that make them unique! Where one person falls short, another thrives. A well-rounded team compliments each other's strengths and weaknesses.
The pool of qualified talent is large, and the need for the right talent to reduce turnover is in high demand for businesses. That's where we step in. We care about our clients and employees and seek compatible working relationships. We haven't succeeded until both our clients and employees are satisfied!
A partnership with Atlas Workforce means that you can keep up your day-to-day operations knowing that we will provide you with reliable employees, manage the hiring process, and reduce your turnover risk.